Stafford Music School
Mill Street, Stafford, ST16 2AJ. 07940 228000
About
Stafford Music School is based in the town of Stafford, in the heart of the West Midlands. The Music School first opened its doors in 2008 and we now welcome over 240 students each week taking lessons on keyboard, piano, guitar and vocals.
Our Facilities
Operating Within Stafford Music School, Stafford Yamaha Music Point has dedicated teaching studios for the Yamaha courses which hold a maximum of 8 students at a time. Each student is provided with their own Yamaha instrument (keyboard or guitar) that they will use in the studios throughout the courses.
We have a private teaching room specifically for one-to-one lessons on keyboard or piano and also vocal tuition, which can be used by both adults and children.
Our premises are protected by a door entry system which provides a safe and secure place for both adults and children to learn. There are also toilet facilities available in the music school for our customers to use.
Yamaha Music Courses
There are lessons to suit people of all age groups and any ability. We have a comprehensive range of courses covering a wide variety of musical disciplines, and in keeping with Yamaha tradition, we specialise in making learning fun! All of the Yamaha course sessions are 1 hour in duration.
Below you will find details of each of the group-based Yamaha courses offered for both keyboard and guitar, as well as some information about vocals and one-to-one tuition:
Guitar Encounters - age 8-Adult
Guitar Encounters is a rock and pop based guitar course for children aged 8 up to adults.
A range of styles and techniques are covered, along with arranging, improvising and reading both traditional music and TAB.
Students have the opportunity to perform live at our annual concert and experience playing in a band situation.
The Guitar Encounters course also includes materials for exams with Rock School.
Junior Play For Keeps - age 6-7
JPFK is a keyboard course open to beginners aged between 6 and 7 and is designed to take the student to an intermediate level.
In this course we believe that a fun approach to learning music is important. We achieve this through listening, singing and reading activities.
Course material consists of a series of themed text books designed to appeal to children of this age. Using these, the student gains a thorough understanding of music and keyboard fundamentals.
Having completed the course they will be able to operate a keyboard with confidence and with a good technique.
Play For Keeps - age 8-Adult
The PFK course is a keyboard course open to anyone aged 8 or over, and is a great way to learn to play the keyboard in a fun and creative environment.
Students develop both solo and band-playing disciplines, and creative development is encouraged as the student will learn to arrange music in their own style.
We teach both keyboard-style and piano-style solo techniques, and music notation, theory and aural skills are all taught in conjunction with the practical skills.
PFK contains material covering Trinity College grades 1-8. These grades adhere to the National Qualifications Framework, meaning that some of the graded musical examinations can count as additional GCSEs or AS level qualifications in Music.
Vocal Tuition
Singing has many benefits and the voice is an instrument we all have access to!
Vocal tuition is available to all levels of ability in classes or we have limited spaces available on a one to one basis. Whether you have never sang in public before or want to develop your skills and confidence, we can tailor the lessons to suit your needs.
The emphasis is on having fun learning your favourite songs, whilst improving your technique and confidence!
One-to-One tuition
There are limited places available on a one-to-one basis, for keyboard, piano, guitar, bass & vocals. These lessons are private 30-minute sessions for students wishing to follow a particular examination board grade system, or students who just want to learn for fun!
After an initial consultation with the teacher, the lessons can be tailored to each student's specific needs.
Please contact us for further information on one-to-one tuition.
Fees and prices
Lessons are taught across 43 weeks of the year which are scheduled to fit into the standard academic calendar, having breaks for Christmas, Easter and Summer. We teach through half terms.
We offer a free taster lesson for all group sessions and one to one Piano, Keyboard and Guitar lessons.
Payments are made monthly in advance by Direct Debit. Vocal lessons are £32.25 per month for group and £55.54 per month for one to one sessions. For one to one Guitar, Piano and Keyboard lessons the cost is £51.96 per month.
Group Guitar and Keyboard lessons lasting for one hour each week on Yamaha Courses are charged at £46.58 per month.
Yamaha course books start from just £20 each (including accompanying CDs) and it will take the student approximately 1 year to complete each book.
There is a discount available for immediate family members attending lessons with us.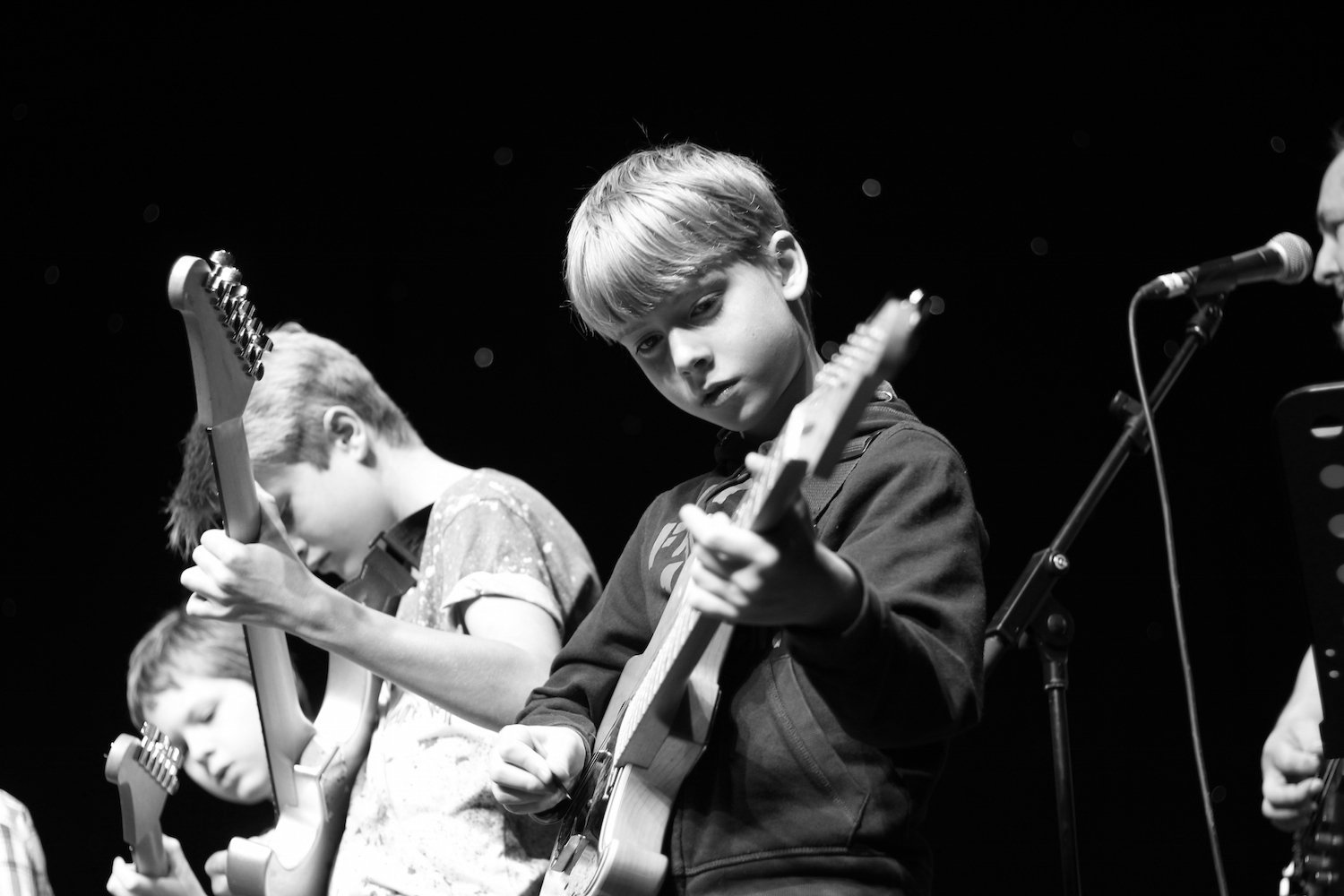 Christmas tree festival 2017
Please note that submitting a contact form to us will add you to a subscription list. If you would like to opt out of this please choose to unsubscribe.
Find Us
Located in the heart of Stafford Town centre, we are positioned with council run parking facilities just round the corner at Tenterbanks. Just 5 minutes walk from the town.